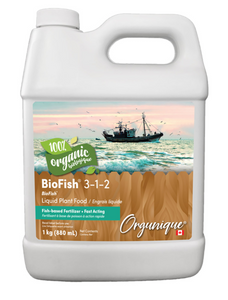 This organic all purpose fertilizer is a great, environmentally friendly option for your trees! Healthy food to keep your trees at their best.
Special Features

Organic - sourced from sustainable wild fish
Use as a complete fertilizer or as a supplement for increasing organic matter in soil
Improves soil structure
Pleasant odour
What we use BioFish for
Our team uses BioFish as a foliar spray applied to the leaves of the tree itself. Best used for applying after planting.